Blogging is a full-fledged income source for many people. Popular full-time bloggers bring in 6-figures of income every month, below is a list of high-income blogs along with their income source.
Now that there's proof of how blogging can be a lucrative and realistic career option, the question is – are you interested in generating revenue by starting your blog?
If you're ready, we'll give you the roadmap on how to establish yourself as a blogger by holding your hand and guiding you through the thick and thin.
Let's dive right in.
Basics of Blogging
Let's first introduce you to the principles of blogging and what makes a blog work.
What is a blog?
A blog is an article or a page of content that provides information to the reader on a particular topic. Blogs also act as an online journal to share thoughts and personal stories to the outside world. There are over
570 million active blogs in 2021
. Now here's the big shocker! Out of millions of blogs, only a small fraction makes the big bucks.
Is starting a blog today a huge waste of time?
– No, quite the reverse, with the competition gap between low-income bloggers and high-income bloggers widening, it becomes easier to establish yourself as a successful blogger. This is accomplished by following the rules of high-income bloggers themselves. Remember everyone had to start somewhere and success can always be emulated. The trick is to stay consistent with your efforts and eliminate doubt.
Why are blogs popular?
Now that we know what a blog is, let's understand why blogs are popular and why people consume information through blogs. The biggest reason for the popularity of blogs is due to free access. No gimmicks and hidden fees to frustrate the reader by tricking them into using their credit cards. When information is available for free, more people engage in interacting with creative content and enjoy being informed and up-to-date with the latest trends. For example – if you host a blog on travel information that provides travelers with tips on how to be safe and how to avoid scams in different countries. You'll be a hotspot of information for travelers all around the world to keep up with the latest travelling advice as well as to stay protected in countries they wish to travel to avoid scammers. Blogs are all about trust and interaction. Unfortunately, many low-income blogs offer generic advice without actually providing information and frustrate readers into wasting their time. For this reason, blogs that offer no value tend to generate no income and cause a fallout of readers. To set yourself apart from low-income bloggers, make this one rule the holy grail of your blogging life –
always provide valuable information
.
Things Required to Start Blogging
Alright, your mind is set and you're convinced that the world of blogging is the perfect career for you. Before you begin your blogging journey, there are things that you must have to start blogging.
A Workstation
Blogging is a business and to generate revenue, you have to take it seriously.
We recommend getting a smooth performing laptop or desktop to act as a base of operations. You don't want your ancient laptop crashing after writing a long article to realize all your hard work wasn't saved. This is an easy way to quit for most bloggers.
Invest in a good work device to get things rolling. If you need product recommendations, we are happy to recommend you a few popular laptops that are perfect for new bloggers.
Without further ado, here are our best recommendations for the top laptops to invest in.

The first laptop on our recommend list comes with a Full HD (1920×1024) and a 17" screen. The screen is a blogger's delight as it provides adequate screen space for text editors and blogging tools. All on one screen!
A 17" screen is a must for a blogger to see the text that goes into their word editor. The Full HD screen is the icing on the cake to allow you to have a higher resolution to capture those high-quality images that go with your blog.
A match made in heaven!
Further the keyboard is bulky yet light enough to type and feel the letters being typed. The Asus is powered by Ryzen, the newest CPU tech as far as laptops go!

For those that have spent their entire lives on the iOS, we have you covered. Like most Apple products, it is on the pricy side, but the robust quality that Apple offers has you insured for years to come.
Apart from writing blogs, the MacBook Air 2020 is as powerful as the MacBook 2019 pro and still is lightweight enough to be portable. Designing graphics and media on your MacBook Air 2020 shouldn't feel like a chore.
As with all MacBook Airs, you can be assured that the black bezel keyboard is flawless when it comes to typing. In fact, when you first lay your fingers on the beautiful crystal carved keys, you'll know where your money was invested.
A portable MacBook Air is the envy of many bloggers and you'll be making an investment of a lifetime.
Niche or Topic
Once your workstation is setup, grab a piece of paper and pen and list topics that you are interested and experienced at. The reason we recommend starting a blog in a knowledgeable niche is because blogging is a long-term profession and we don't want you losing interest before your first income comes in.
Writing quality content takes time and having an interest in the topic is a bonus as it allows you to work with a smile on your face.
Without passion for your blog topic, you'll burnout after a week or two when you run out of content or ideas. That's why it's critical to have a waking interest in the topic that you blog about as researching for your topic becomes much easier.
Anyone that claims their blog earned a million dollars in no time over a YouTube video is clearly lying. We won't lie, blogging is hard work and competing against established bloggers takes effort and time. When you follow a strict routine, the time to reach your goal is narrowed.
We have a simple exercise to narrow down your blog topic choice.
First, write down a list of your top 5 favorite or interesting topics. (E.g. Petcare, Health, Cooking)
Give a number between 1 to 5 to each topic based on your interest (E.g. Petcare 5, Health 4, Cooking 3)
If there are multiple 5s and there is absolutely no way to choose between them, it's time to spin a coin in the air and let fate or chance make the decision for you.
Now that you have a topic, we are getting somewhere
We have a more detailed list of popular blog topics that generate revenue in the section below. You can also access it by clicking here.
Web Host and Domain Name
To host your blog, you need the help of a web host. A web host is a storage for your digital files which stores your blog content on internet servers. Having a strong web host with maximum uptime lets you host your blog without any downtime to your readers.
Less downtime means more user access which converts to more revenue.
We have a full guide dedicated to choosing your perfect web host without breaking your bank. Access it by clicking here.
Further, you'll need a domain name that serves as an identity for your blog. Domain names come in different formats such as 'www.google.com or www.yahoo.com'. The purpose of your domain name is to provide access to your visitors to find your blog.
A domain name is registered by a 3rd party domain registrar such as Inmotion or Bluehost.
Always look for deals offering a free domain name with your web hosting package to get the best value for your purchase. We have a list of offers that offer a free domain name with their web hosting packs below.
To set up your webhost and domain name, read our beginner's guide on how to get your blog up from scratch and running in no time. Access it here.
Step-by-Step Guide to Launch Your Blog
Congratulations, if you made it this far, you're ready to launch your blog. Here's an easy guide to follow and have your blog up and running in no time.
Step 1: Choosing a Domain Name for Your Blog
A blog name is basically your digital identity and it's where your readers come to read your articles. It will also serve as your domain URL (Example: www.yourblogname.com).
Something as simple as coming up with your blog name can drive you nuts, all in hopes of finding that perfect name.
So to make this process easy, here's a super useful tool to do the painful work for you.
Bust A Name is a free domain analyzing tool to locate available domain names related to your blog niche. Simply enter your niche and any related terms into the word combiner in section #1. (Refer to the images below).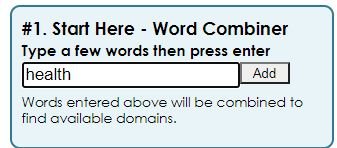 Add any relatable terms of your niche, your words are listed in section #2 and a combination of available domain names are shown in section #3.
Domain hunting is a tough task as popular domain names are taken. However, by using the above tool, you save hours of frustration by generating available domain names related to your niche.
Alternatively, directly checkout with your domain name by clicking the 'Buy' option next to your domain name.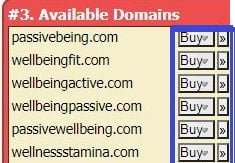 Here are the best practices to help you choose your ideal domain name.
Many single word domains are taken but that doesn't mean you can't come up with something unique – E.g. Scopely, Google, and Weebly didn't mean anything until they became popular
Stick to a maximum of two-word domain names such as 'LivingGreen' or 'WellnessUnlimited', the more words you use, the harder it is to index on search engines
Avoid numbers and hyphens in your domain names like 'Living-Green' or 'WellnessUnlimited21', this confuses the reader and makes it harder to remember your domain.
'.com' is the gold standard of domain name extensions 
Step 2: Selecting a Web Host
For this step we urge you to visit our web hosting guide to get a proper introduction in choosing between various web hosting providers to select the ideal webhost.
Choosing the ideal web host is incredibly important. After all, it's where your files, images, and articles are hosted. A web host is the base foundation of your blog and hence, it's a good idea to spend some time understanding the pros and cons.
Your hosting provider is also responsible for the uptime of your blog and every time your blog goes offline – you'll end up frustrating your readers.
It's also critical to have excellent 24/7 customer support from your hosting provider in order to solve any technical issues that arise.
We understand that not everyone has the time to read through our web hosting guide. Hence, we recommend – BlueHost as our all-round web hosting solution.
To signup, to Bluehost. We have a quick written guide below.
Visit the official BlueHost hosting page or click here.
2. There are 4 plans on offer. We recommend choosing the Basic plan as a novice blogger.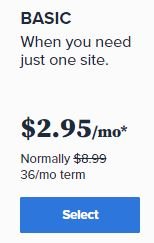 The basic plan comes with perks such as Free Domain for a year and a free SSL certificate.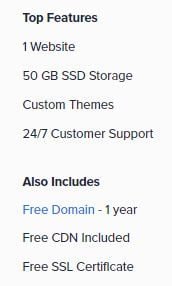 In the next section, create or add your preferred domain name. Refer to our previous section for help in selecting your domain name.

Fill in your account information and your billing preference. The best value is the 36-month package and since your blog is a long-term investment, we recommend this option.

We choose to uncheck all the package extras as most of these can be replaced by free WordPress plugins.

After entering your payment information, make sure to accept the terms of service by checking the box and hit 'Submit'.

Congratulations! How easy was that? To seal the deal, choose the 'Create your Password' option to set your password. Ensure your password is a combination of alphabets, numerical, and special characters to ensure maximum security.

In the next section, we'll show you how to launch your blog.
Top Blogging Niches to Make Money in 2021
We repeat, blogs aren't get-rich-overnight strategies. They require patience and care like a plant and one day you'll witness your plant grow into a majestic tree. Now the question is – what kind of plant would you like to grow?
OR more specifically, what kind of blog niche are you likely to start?
Starting in a niche that gets many search queries on Google is your safest and best bet. That's not to say that blogs that serve a smaller population of readers aren't great income generators. They simply take a longer time to setup compared to a popular blog niche.
In this list, we'll list out the most popular blog niches in 2021 that are ideal for generating income.
 1. Food
It's easy to see why Food blogs are profitable! Everybody has a favorite dish and food has a special connection with people. Whether you're sharing cooking recipes or are talking about health foods, a food blog has tons of viewership.
In fact, food queries are among the most searched keywords in the pandemic world. With lockdowns and other restrictions imposed in countries, people are emulating their favorite foods via food blogs and through simple home-made recipes.
You don't have to be a Michelin star chef like Gordon Ramsay or Marco Pierre to share your recipes, it's necessary to have a passion for cooking and to share recipes that people find appealing.
Have a delicious mango pudding flavored with caramel sauce? Wonderful! Share it by starting your food blog today.
 2. eLearning
Enter the information age and everyone has access to learn their passions through YouTube videos or via eLearning blogs. Educational blogs are perfect to help students or amateur learners to get started with their preferred courses.
Whether it's graphic designing or photography, sharing detailed tutorials and step-by-step guides on how to go from a complete beginner to an advanced user are always sought after.
Take for example why you landed on this blog? To gain information on starting your blog in the best possible way!
Likewise, if you have in-depth knowledge in a skill or various skills, starting an e-learning blog is the perfect way to disperse knowledge and attract readers to your blog.
3. Gaming
With coronavirus ravaging the planet, people have found more time to lock themselves away from the outside world. Which means, indoor entertainment is the rage of the hour. Consoles, PC-gaming, mobile gaming have surged in popularity.
The gaming industry needs no introduction with over $300 billion in estimated sales. Like music, gaming has no borders and with new gamers being added to the roster every day, a gaming blog is the perfect way to bring cash your way.
Starting a gaming blog is as easy as writing guides or tutorials related to games, reviewing a newly released game, recommended a gaming peripheral, or simply referring your readers to gaming offers and discounts. A perfect way to make affiliate revenue combined with ad revenue.
 4. Health/Wellness
Covid has shown the world just how important it is to stay healthy and fit. A blog dedicated to fitness and health is the perfect way to gain readership while also staying consistently healthy.
Show your readers the various ways to perform home exercises or wellness tips in keeping safe during the pandemic.
Go one step further and release a list of superfoods to boost immunity or focus on gender health. Sexual wellness is another aspect that gains high viewership.
 5. Fitness/Sports
Love football or enjoy watching your favorite NBA player dribble while you scream your lungs?
Why not turn your passion for sports into a monetization strategy?
Doing what you enjoy through your love for sports is an excellent money-making strategy. Picking a sports niche shouldn't be hard. Simply choose one among a list of your favorite sports and focus.
From there create a game plan. For example – if you love football/soccer, a great way to write blogs would be to list each individual player and give insights on their favorite gear and hobbies. Sharing sports news and details on venues and other relevant data will get readers to your blog.
Recommending the gear used by sports players is an excellent way to monetize your dream blog.
Frequently Asked Questions (FAQ)
New bloggers are always hunting for solutions like a parched traveler in a desert. Fret not!
We have most of your common queries figured out. Every query here has an in-depth answer that probably serves as an article by itself.
If you have even complex burning questions, feel free to mail us at [email protected] and we'll reach out to you asap. Also, if the question is a good one, we'll update this section while providing credits to you of course.
In the meantime, let's launch this Q&A session.
Is blogging still relevant as a full-time career in 2021?
One of the most asked questions while starting a full-time blogging career is – Are Blogs Dead? With videos becoming the favorite pastime and YouTube reigning supreme as the content king – where does this leave the humble blog?
The straightforward answer is  – Blogs are much more relevant than they were in the past.
The first book was written in 1454 and 6 centuries later, we are still big fans of paperbacks. This means there is a market for books even with eBooks taking over.
Blogs are alive and kicking and will stay that way until the end of time. As long as people have an interest in reading and scanning their way through knowledge and advice. Blogs will remain relevant.
Here is a statistic to support this sentiment.
The number of bloggers in the United States has increased from 28 million in 2015 to 31.7 million in 2020.
However, with every passing year, blogging is changing its game. No longer are generic blogs ranked on search engines. Search engines use smart algorithms to rank blogs with deep and valuable content over common blogs that share little to no advice.
On Schoracle, we stress the fact that bloggers follow the path of providing valuable knowledge in every article they post. Offer in-depth infographics and high-quality images to cut down your competition. Support data with statistics and surveys. By convincing your readers that you've done the hard work in publishing the source data and you'll put yourself in the shoes of high-income bloggers.
How long does it take to write a quality blog post?
Let's cut to the chase. How many liters of midnight oil should you burn to type a quality post?
Whether you're writing a 500-word blog post or a 10,000 one. The answer comes down to one aspect – Quality.
Here are a few stats to give you a real-world answer –
42% of New Zealand and Australian bloggers take 1-2 hours to write an average blog post
In Asia, only 26% of marketers spend 1-2 hours on their blog posts
While 35% of European marketers spend 1-2 hours writing a blog post
About 38% of North Americans spend 1-2 hours on a blog post
                                              Source: HubSpot
As you can see, each region differs but we can agree that 1-2 hours is the middle ground to how long it takes to write a quality blog post.
Ultimately, we leave you with this one critical thought – Ensure your content is well documented and presented.
Can I host my blog for free?
First the answer – Yes! You can host your blog for free, but should you? We advise against it but we'll provide you with the resources before we give our final say.
Here are the top 5 recommended sites to host your blog for free.
The uncrowned king of the blogging world – WordPress.org is a free platform to showcase your creativity to the world without spending a penny.
Should you upgrade to a more serious blogging career, WordPress.org offers an instant upgrade option to switch over to its premium cousin – WordPress.com.
The benefits of WordPress.org are
It's Free!
You own the data of your website and reserve all content rights
Customization, while limited, is provided if you choose to design your blog
Google Analytics integrated
Several free themes for modifying your blog
Can host an online store with the free version even applying payment options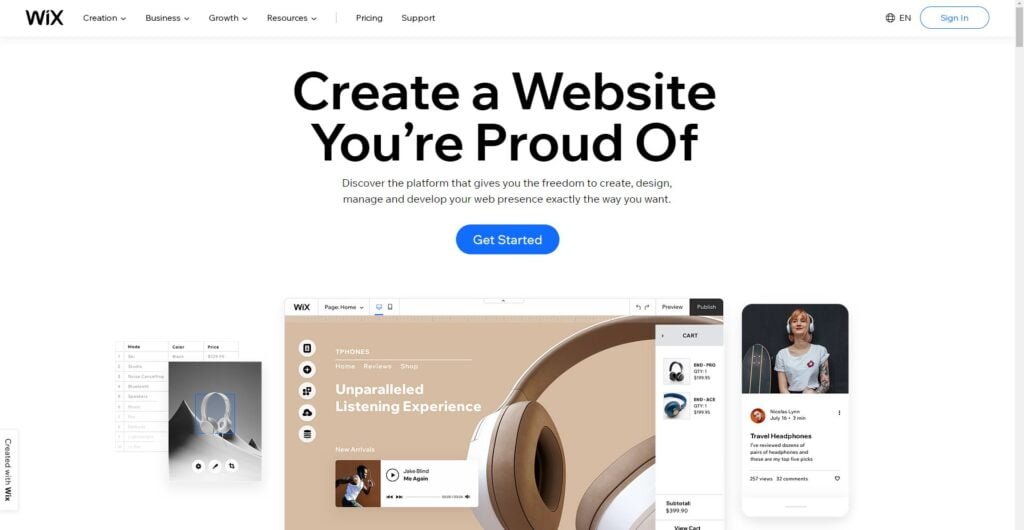 Wix is a popular website builder that is free to use. The builder is straightforward and uses the What You See Is What You Get (WYSIWYG) approach.
Wix comes with free hosting and it's relatively easy to pick a template and apply it to your page.
There are many elements including typographies, video demos, background covers, menu templates, and multiple multimedia aspects.
Blogging on Wix is a fun and interactive session and it's a great way to get started for free.
Benefits of Wix are –
FREE!
Colossal template collection for designing
WYSIWYG website builder
In-built Wix App Market
SEO management
Free SSL and website security protocols
Logo maker
Medium offers less design and personalization but offers tremendous exposure to an audience.
With 60 million readers, Medium is the ideal platform for generating brand presence without spending a dime.
The only tradeoff is the fact that you have limited control and every blog post has the same visual interface provided by Medium.
Benefits of Medium are –
Free to post articles
Ability to import pre-existing articles from blogs
Connect and share articles to social media platforms
Statistics data provided per blog post
Exposure to millions of audiences
Minimal effort to get started, simply sign up and begin posting
If you belong to the Gen Y or Planet Millennials then Tumblr is something of a nostalgic reunion.
Tumblr is among the oldest blogging platform and hence, it offers a very simplistic interface compared to modern interactive platforms.
However, being the original blog platform, Tumblr lets you take advantage of its millions of users and its popularity with celebrities.
It's also a great platform for instantly sharing posts over multiple social media accounts in an instant.
Let's take a look at Tumblr's benefits –
Free for life!
A unique and interactive tagging system
Close-knitted community
Excellent source of branding your blog
Highly customizable
Social-network like network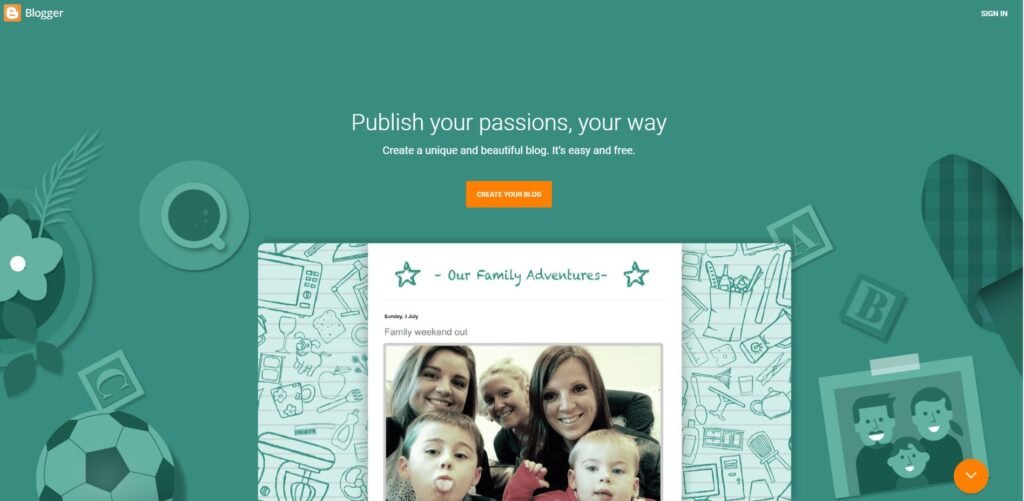 With a name like Blogger, it rarely needs an introduction of what the platform actually does.
Blogger is another oldie from the past like Tumblr. Blogger is ideal for bloggers looking for a more personal touch in sharing their life and discussing private stories.
Unlike the other blogging platforms, Blogger is rarely used as a professional platform to advertise or brand. It also maintains a very modest visual setting with a basic word processor and a limited range of widgets and apps to customize.
The benefits of Blogger are –
Free and simplistic approach to blogging
Perfect for sharing personal journal like events
Anti-professional environment
Extremely beginner friendly
Ideal for Microsoft Word users to get used to
High rate of user engagement
With that out of the way, we'd like you to hear us out on why it's a bad idea to choose free web hosting.
Free web hosting comes with limited server capacity which means your blog is bound to be slow.
Having a web address like youblog.wordpress.org is extremely unprofessional and your visitors won't take you seriously.
Free hosting usually pays itself by hosting tons of ads on your content. This is intrusive and also, you don't get paid for hosting your ads.
The remote control of your content is entirely dependent on the free hosting server. If they go offline, your valuable content sinks with it.
Your information is always at risk of being sold to third-party vendors due to limited access control.
The inability to customize your blog the way you want to is a burden and not to mention, makes your site look archaic.
Hardly any options to monetize or view analytics as you have zero control over the administrative rights.
Your blog is at constant risk of malware attacks and poor security protocols which means hackers could steal your precious data.
We could ramble on about why free hosting is a bad idea. But the shortest answer is – you lack control and that's a gaping hole to think about for the future of your blog.
Conclusion
It takes a few hours to start a blog in 2021. So what are you waiting for? Invest in a blog today and generate revenue while you sleep. 
Sure, starting a blog can be a painstaking process but once setup, it's easy to maintain and update. 
Like any aspect to life, it's necessary to ensure your blog is updated and well informed to the average reader. 
All the best.
Affiliate Disclosure: To ensure we run Schoracle ad-free, this blog contains affiliate links. We may earn a small commission for purchases that you make. Read our Affiliate Disclaimer for more details.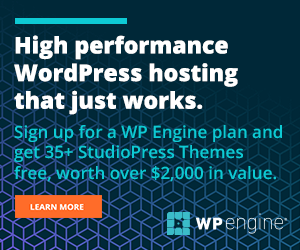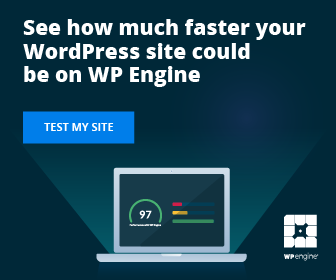 Start Earning OVER $10K in Blogging Revenue Today!